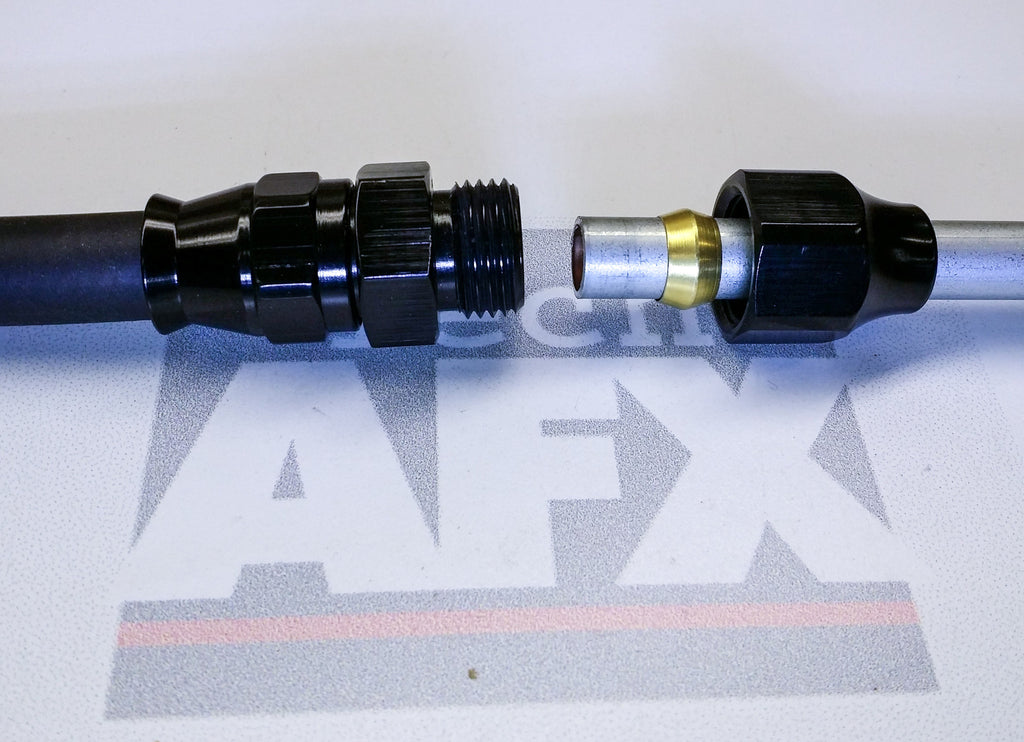 3/8 Tube to -6 AN Adapter
$34.95
This is the 1st AN fitting that allows you to connect high tech PTFE hose directly to the hardlines in your vintage vehicle's fuel system without having to use multiple fitting &/or adapters. 
These -6AN fittings make the transition from -6 PTFE hose directly to 3/8" hard tubing with a custom crimp design that eliminates flaring.  Works with all TechAFX -6 PTFE hoses. 
This is the EASIEST way to fab up flex lines for your vintage hot rod or muscle car.
Related Products